Jesse Cross has a knack for coding, but it's not just a hobby or pastime, it's a profession.
Key points:
Jesse Cross and his brothers play online games through a disability service provider
He teaches coding to other people with disabilities
He has a growing waiting list for more classes
Jesse, 17, is a grade 12 student in the regional town of Berri, South Australia. He has a dog named Sookie and his favorite Pokemon is Charizard.
He and his two brothers have autism and together they have a passion for gambling.
"These days, I tend to lean more towards creative games, like building games."
Crack the code
Jesse's mother, Tegan, said it was difficult to find a disability service provider in her area who would help the boys grow and achieve their goals.
She came across Minds at Play, which offered bespoke online gaming sessions for people with disabilities to play together, fostering communication and social interaction skills.
Jesse's older brother, Zach, plays Dungeons and Dragons, while the younger, Alexander, plays Minecraft.
But none of the games satisfied Jesse's creative talent for coding.
He asked Minds at Play if they offered a coding session, but first Jesse had to teach them how it worked.
Jesse was finally asked if he could teach the class, which his mother said was a "breathtaking" moment.
He was asked to run three sessions during the school holidays, with his first class selling out in less than two minutes.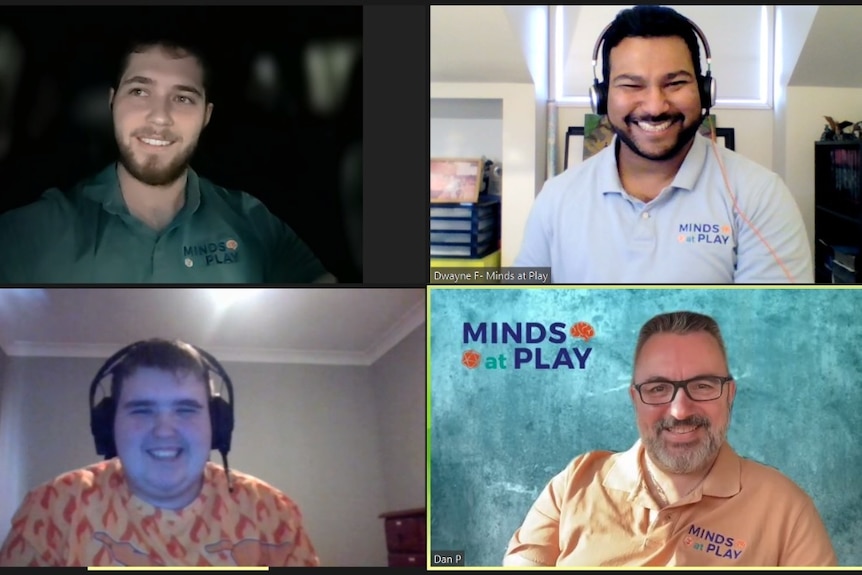 From student to teacher
Emily Griggs, Principal of Berri Regional Secondary College, helped Jesse develop a lesson plan in preparation for his classes.
Jesse said he was excited to start his first paid job and use his expertise, but said it was "nervous".
"It was happening the next day and I almost thought 'I can't do this' – I had a lot of worries," he said.
But with the support of his family, Jesse found the courage to attend and teach the very first Minds at Play coding sessions.
Jesse said the feedback from his classes made him feel amazing.
"It made my heart melt with happiness."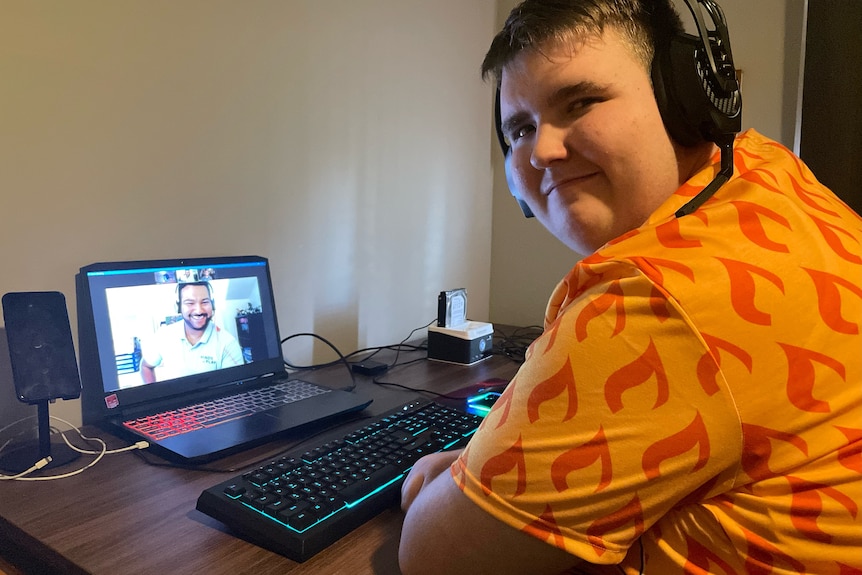 "We are all trying to find a purpose"
Jesse's mother said there is a future for her son to continue teaching code, with a waiting list already underway for more classes.
"We're talking with Minds at Play about opening a 10-week program, and Jesse is thinking about what he wants to do," she said.
"Being autistic, he also learns how he fits into the world."
Jesse is preparing for Term 3 of the school year to complete his South Australian Certificate of Education, but he has plenty of opportunities on his doorstep.
He has created over 100 different projects and could start a commercial venture by selling his code.
"I could possibly package them up and turn them into an executable, which means if you click on a program, it just starts," he said.
"There is a possibility that I could go further if I wanted to.